Gulf state recreational red snapper season opens Memorial Day weekend

 
          The recreational red snapper season for Gulf state waters opens to harvest Memorial Day weekend. Red snapper is a popular species that has a strong economic impact for many coastal communities throughout Florida.
          The 2015 season will start the Saturday before Memorial Day (May 23) and run through July 12, closing July 13. This season will resume for all of Labor Day weekend (Sept. 5-7) and finish with Saturdays and Sundays throughout the rest of September and all of October, with the last day of harvest being Sunday, Nov. 1. State waters in the Gulf are from shore to 9 nautical miles. This results in a 70-day recreational red snapper season in Gulf state waters.
          In Gulf federal waters this year, anglers fishing from private boats and anglers fishing from federally permitted for-hire vessels will have different season lengths. Federal waters will open June 1 for both groups and will remain open through June 10, closing June 11, for anglers fishing from private boats. For federally permitted for-hire vessels, the season will remain open through July 14, closing July 15. Federal waters in the Gulf start at 9 nautical miles and extend out to about 200 nautical miles.
          Anglers targeting red snapper in Gulf waters off Florida (excluding Monroe County) from a private boat need to sign up for the Gulf Reef Fish Survey prior to fishing. Sign up at a local retail store, tackle shop or tax collector's office; by calling 1-888-FISHFLORIDA (347-4567); or online at License.MyFWC.com.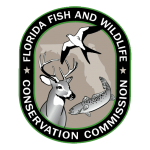 Oops, something went wrong.