Personal Endorsements
CAPT. BILL MILLER
"OUTDOORS PROFESSIONAL"
Marketing/Sales Specialist • Grand Master Angler • TV Host/Writer
PERSONAL ENDORSEMENTS
Harness the Influence of a Rock Solid Reputation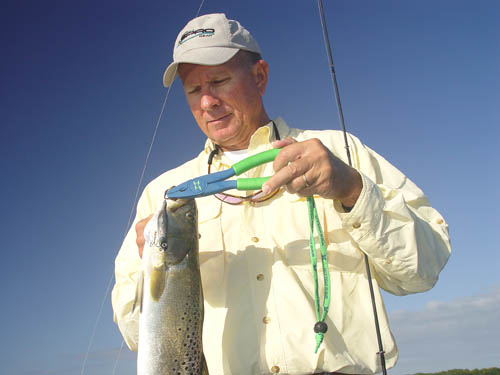 Fishermen need quality rods, reels, line and hooks to bag the big one. Likewise,companies need the services of a talented, experienced spokesman to help them catch their share of the outdoors market. Capt. Bill offers not only his competent services as a diligent and capable promoter, but also the strength and credibility of his name in the outdoors industry. Working in concert, these assets bring a positive and quantifiable impact by increasing sales and solidifying brand awareness.
Capt. Bill's career in the outdoors industry spans more than three decades. During this time, he has built his reputation on the sound principals of diligence, determination and integrity. You can rest assured that he is who he says he is and that the outdoors industry recognizes him as such.
Capt. Bill's reputation and high level of visibility in the outdoors industry yields a strong influence over consumer buying habits. If he states that a product works well, people buy it. Moreover, his contacts throughout the media, the outdoors industry and various retail outlets will serve to enhance your overall marketing and sales efforts.
Capt. Bill is eager to establish mutually beneficial marketing partnerships with progressive company's that are serious about maximizing their product awareness. With exclusive and non-exclusive endorsement plans available, Capt. Bill invites you to contact him at anytime to discuss his marketing and promotional services. Email Capt. Bill.